Tranquility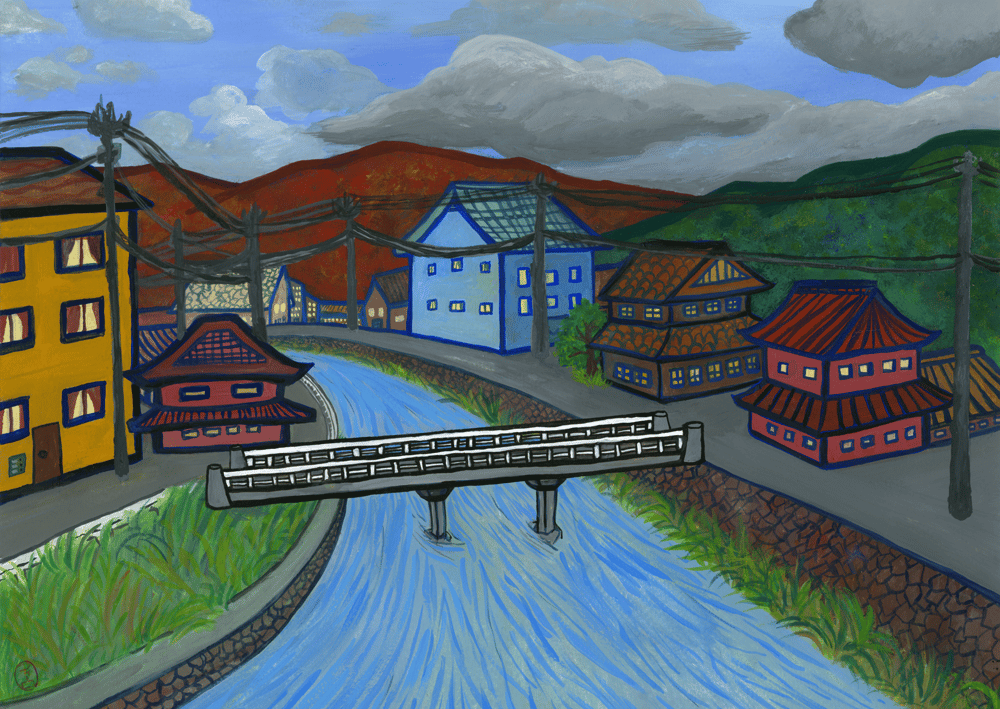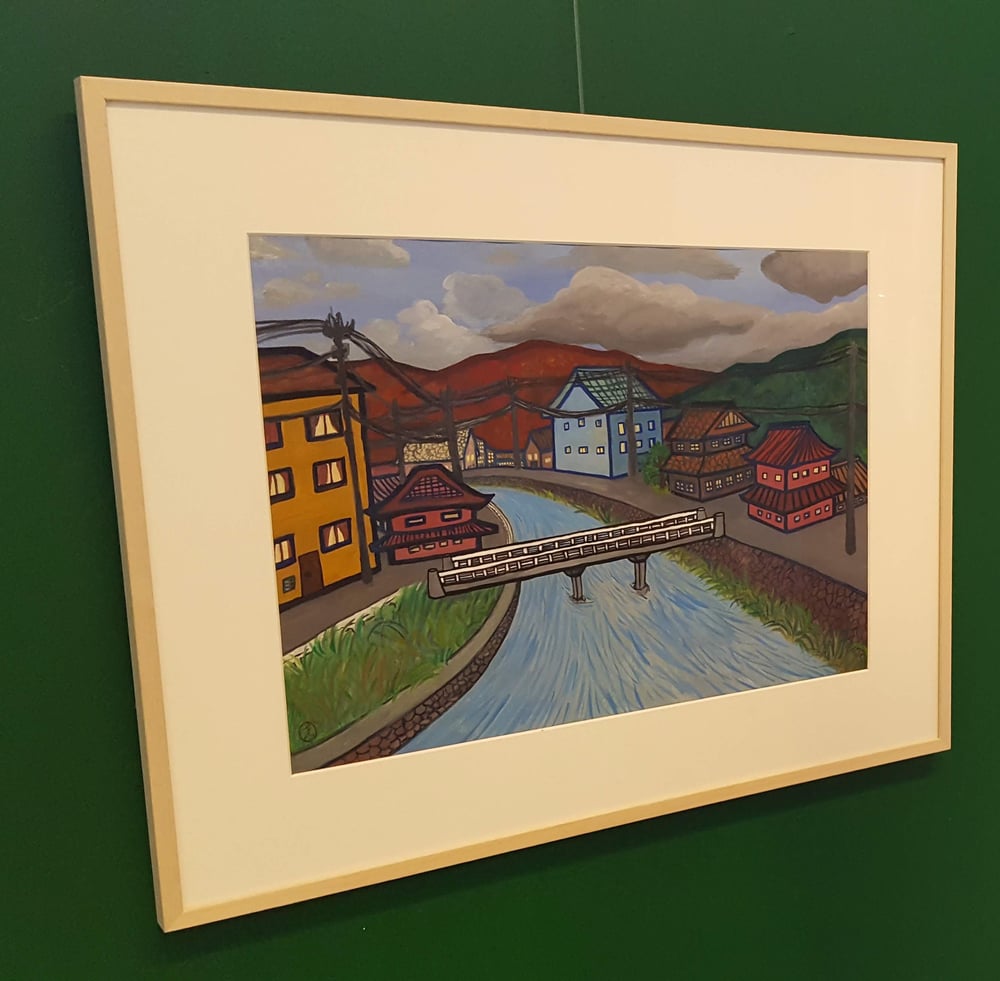 Philo Ouweleen. Tranquility, 2019, from the series 'Stories from Kameoka' (Kameoka Monogatari). 30 x 40 cm, gouache on Fabriano 200 gram cold press watercolour paper.
Optional: framing.
BARTH Frame 40x50 cm: Hard Maple with 2mm CLARITY AR70 Glass. Clarity is high-quality UV-protective anti-reflective glass. With passe-partout.
Delivery to be discussed based upon the client's wishes. In the Netherlands private home delivery is possible for a low price.
- - ABOUT THIS PAINTING - -
Stories from Kameoka' is a project in which –besides a view of Kameoka- I hope to offer an ode and a glimpse into the normal, 'everyday' Japan. The title of this project is a reference to a Japanese novel, which is also seen as the first modern novel in the world. 'Genji Monogatari' (The Tale of Genji) was written in the early 11th century, presumably by maid Murasaki Shikibu. The story is an epic about Prince Genji, describing the customs of the aristocratic society and Genji's love affairs.
In contrast, 'Stories from Kameoka' takes place in Kameoka: a small city in Japan, where at first glance there is maybe 'nothing special'. The shared stories and painted portraits are of Kamejin: people living in Kameoka.
Staying in Kameoka, for me there was a focus on the ordinary, the 'everyday'. Pausing and looking at things that might be considered as being 'nothing special', allowed for another way of looking at the world. Slowing down you notice things that usually go by unnoticed and re-discover the beauty of the (extra)ordinary.

Anna Namikawa's favourite place in Kameoka is an empty field. "There is nothing, there is no one". Maybe, these moments and places of silence, of 'nothingness' actually are very meaningful and rich.
- - ABOUT THE SERIES 'STORIES FROM KAMEOKA' - -
'Stories from Kameoka' is an art project that was started during an artist in residence program in Kameoka at Artists' Retreat No-Mu (January-February 2019).
By painting the portraits of residents of Kameoka and telling their stories, 'Stories from Kameoka' tries to capture the spirit of this beautiful rural city, just a mere 30 minute drive from well-known neighbouring city Kyoto. Challenges that Kameoka and its residents are facing - such as the issue of akiya (abandoned houses) - paint a more comprehensive view of life in rural Japan.
Combined with landscape paintings and my own impressions, 'Stories from Kameoka' is also an ode to the normal everyday life in a small Japanese city. The paintings and stories are in this sense also a reflection on the beauty of the (extra)ordinary.
- - ART BOOK : STORIES FROM KAMEOKA - -
All full stories, text and paintings are brought together in the artbook 'Stories from Kameoka'. You can find it under 'books'.