Lotus Pond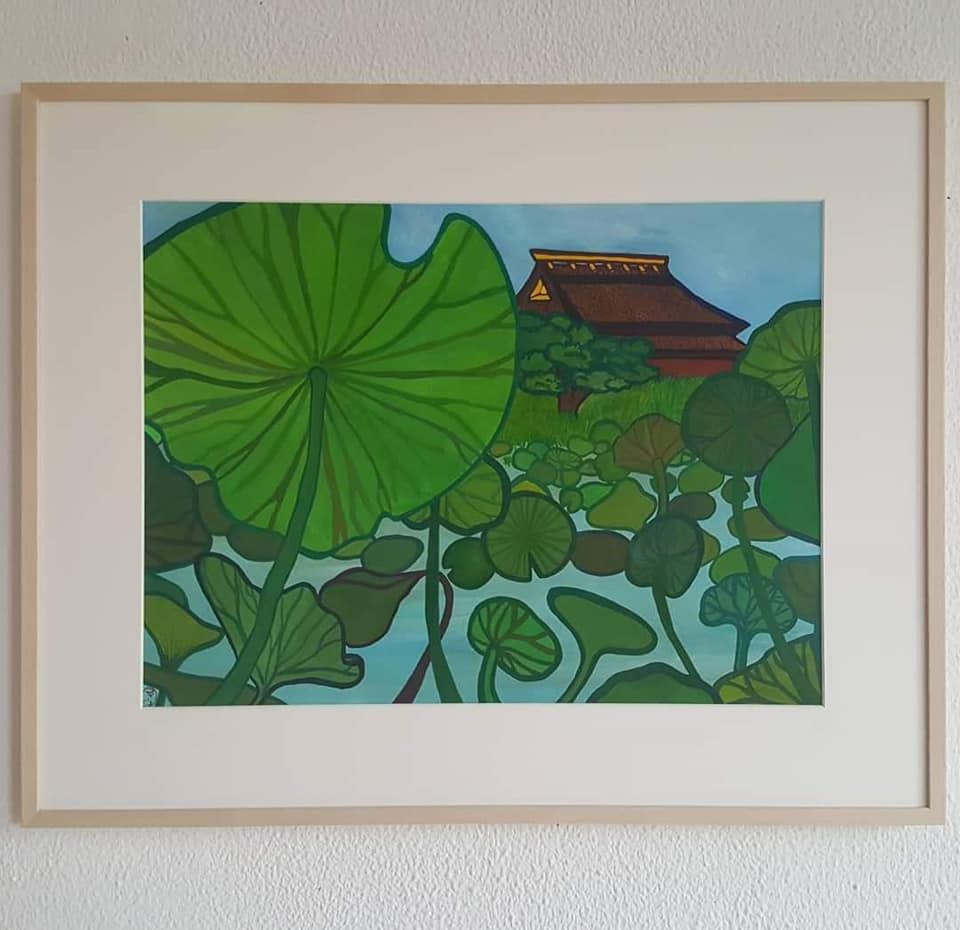 Philo Ouweleen. Lotus pond, 2020. Gouache on Fabriano 200 g watercolor paper. 30 x 40 cm.
Optional: framing.
BARTH Frame 40x50 cm: Hard Maple with 2mm CLARITY AR70 Glass. Clarity is high-quality UV-protectiveanti-reflective glass. With passe-partout.
Delivery to be discussed based upon the client's wishes. In the Netherlands private home delivery is possible for a low price.