Komorebi at Kōraku-en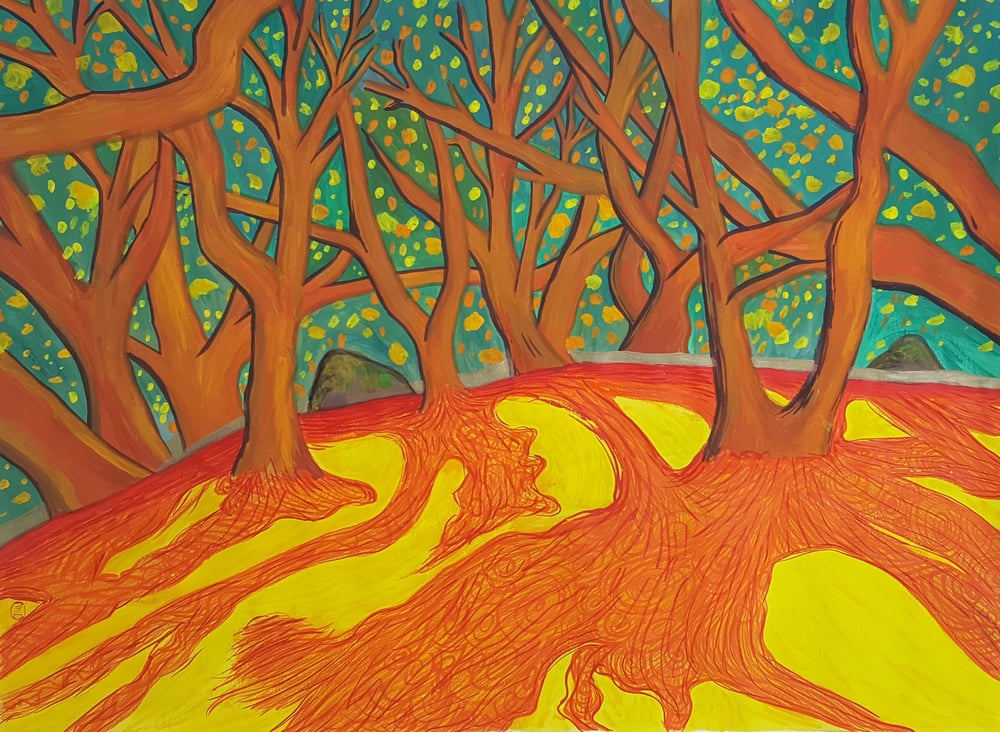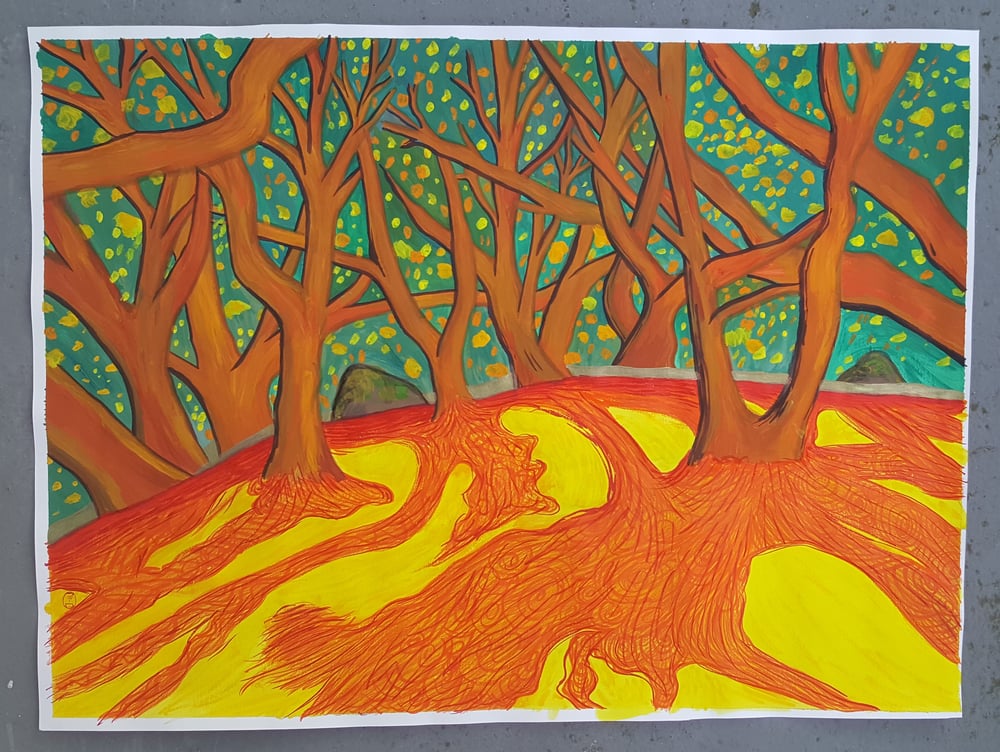 Philo Ouweleen, 2022
Komorebi at Kōraku-en, 2022.
Image: 43 x 58.5 cm. Including framing : 56 x 71 cm.
Gouache, Akashiya Sai watercolour brush pens, Faber-Castell colour pencils and gold marker on Fabriano 200 g cold press watercolour paper.
Price exluding frame: 350
Price including frame: 500
*Due to its size, if you select the framed option we need to discuss pick up or drop off.
*What started out as a 'quick study of shadow and light' turned into something more. Usually I prepare my paper before painting, but in case of painting studies for practice this is not the case. This paper is therefore slightly puckered by heavy layers of paint, therefore I offer this piece at a lower price range than usual. The puckering is almost invisible due to proper framing and not intrusive to the enjoyment of the artwork.