Abandoned Building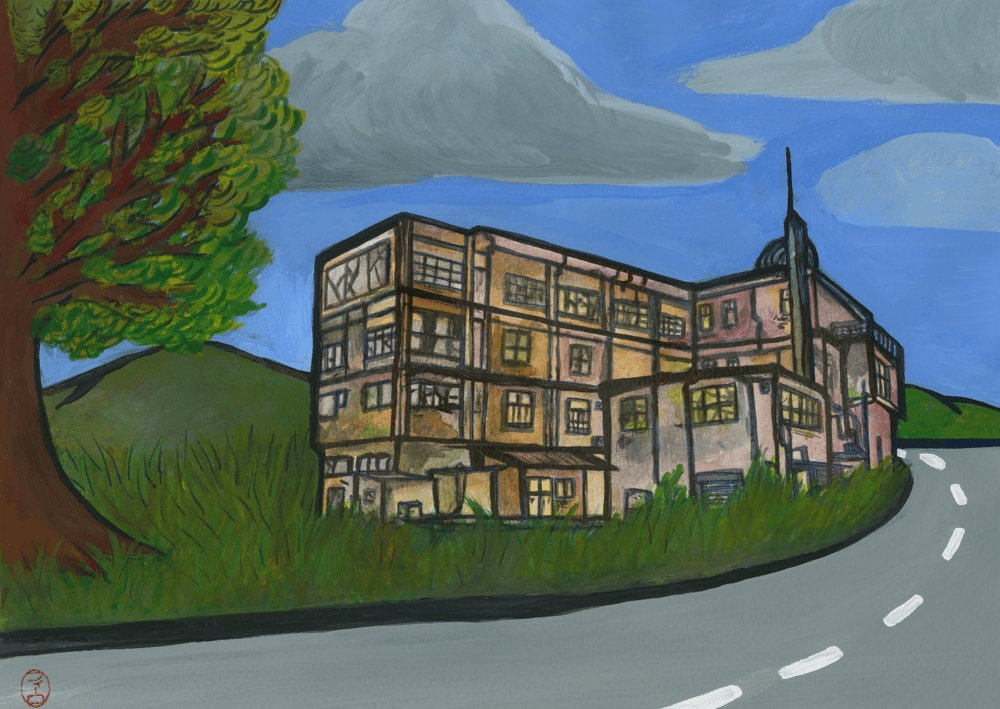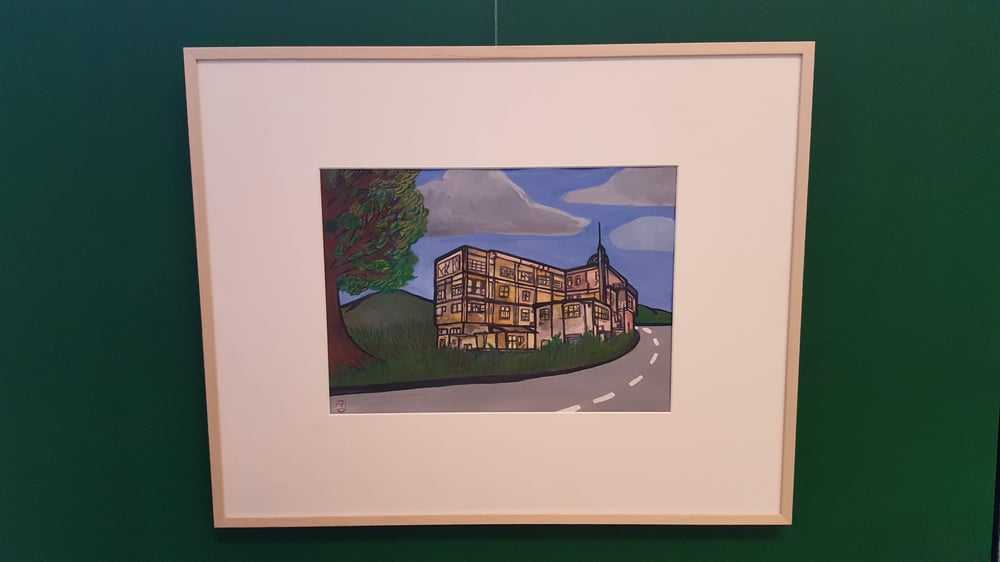 Philo Ouweleen. Abandoned building, 2019, from the series 'Stories from Kameoka' (Kameoka Monogatari). 21 x 31 cm, gouache on Fabriano 200 gram cold press watercolour paper.
Optional: framing.
BARTH Frame 40x50 cm: Hard Maple with 2mm CLARITY AR70 Glass. Clarity is high-quality UV-protective anti-reflective glass. With passe-partout.
Delivery to be discussed based upon the client's wishes. In the Netherlands private home delivery is possible for a low price.
- - ABOUT THIS PAINTING - -
In Kameoka, people are working on solutions to problems that are not unique to Kameoka but are faced by other smaller cities and suburbs as well. One of these problems is the problem of abandoned houses (akiya) or abandoned buildings (akiyashiki). Vacant buildings and houses are a major problem in Japan. Experts estimate that there are now 10 million empty houses. The problem can be seen as a direct result of the aging population that Japan has been struggling with for years and has not yet found a solution for. Currently one in four Japanese is over 65 years old.

In suburbs such as Kameoka, there is also a move from the periphery to the centre (such as neighbouring big city Kyoto): resulting in even more vacant houses. Adding to the problem, is the complexity of transferring a piece of land in Japan, which is also time-consuming and costly. To simply move to another house and to just leave the former house behind, is to many Japanese an attractive alternative to a pile of paperwork.

If Japan's demographics stay unchanged, the current population of 127 million inhabitants will have shrunk to 87 million in 2060. As a result, estimates are that as early as 2033 one third of Japanese houses will be vacant.

This artproject was started during an artist in residency program at Artists' Retreat no-mu, a complex of several former vacant houses in Kameoka. These have been refurbished and are now functioning as accommodations for artists to stay and work. In this way, Artists' Retreat no-mu is tackling the problem of akiya on a small scale.
- - ABOUT THE SERIES 'STORIES FROM KAMEOKA' - -
'Stories from Kameoka' is an art project that was started during an artist in residence program in Kameoka at Artists' Retreat No-Mu (January-February 2019).
By painting the portraits of residents of Kameoka and telling their stories, 'Stories from Kameoka' tries to capture the spirit of this beautiful rural city, just a mere 30 minute drive from well-known neighbouring city Kyoto. Challenges that Kameoka and its residents are facing - such as the issue of akiya (abandoned houses) - paint a more comprehensive view of life in rural Japan.
Combined with landscape paintings and my own impressions, 'Stories from Kameoka' is also an ode to the normal everyday life in a small Japanese city. The paintings and stories are in this sense also a reflection on the beauty of the (extra)ordinary.
- - ART BOOK : STORIES FROM KAMEOKA - -
All full stories, text and paintings are brought together in the artbook 'Stories from Kameoka'. You can find it under 'books'.